A Five and 2 sevens.
Today is Isaac Nathaniel's 7th birthday. This means that for 12 days I have 2 seven year olds, Isaac thinks this is great, Seth, not so much. Seth has been eye bulgingly furious each time Isaac has mentioned that he is now the same age. " But I am SEVEN years and ELEVEN months!" to which Isaac will say " but we are
both
seven.
Isaac's day didn't begin well because his gifts we bought when he still loved Elvis and sticker books....now, he loves Basketball, like Seth ( because they are the same age after all.)
HE opened his gifts saying " I didn't WANT Elvis stuff" and " I hate that" and " Oh.....I don't like that either" Hooray for cold hard cash in his card because the day was saved. HE got more money later in the day and he is a happy boy.
HE ate cake and went to bed at 9pm and as he settled down he hugged me tight and said " I had a lovely birthday" I kissed him and said " I am so happy to be your mummy"
From behind us we heard " And I am happy to be his friend" from Elijah. What a splendid way to end the day.
Isaac,I am indeed happy to be your mummy. Happy birthday beautiful boy.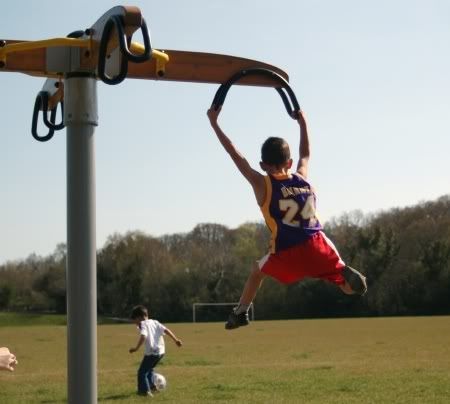 Labels: My Isaac.