Hospital pictures to follow. Probably.
It's raining, again. 6 out of 7 days it has rained since the boys got out of school for 6 weeks...little boys have a habit of amusing themselves. What can you do? They are having fun.....it isn't costing anything. I am debating whether to show them how to slide downstairs on a mattress...what do you think?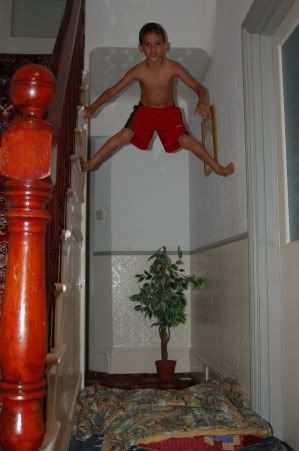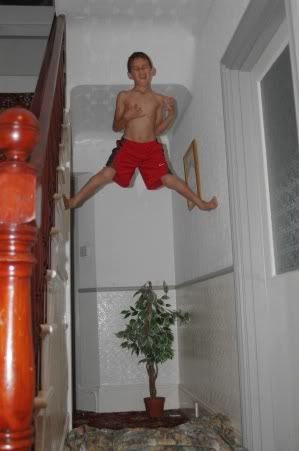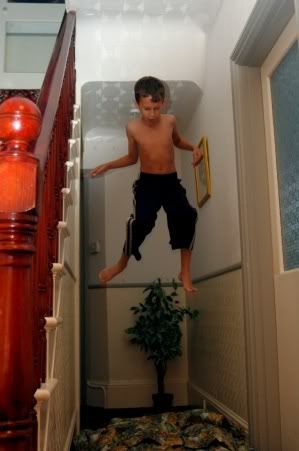 They also do this thing where they run as fast as they can towards a wall and then run up it, but those pictures looked really as though we were encouraging self harm!
Who'd have thought so much fun could be had without leaving the house?
Labels: happy stuff