Who needs words?
When we have so many pictures?
I think we can say that Elijah has had a happy day so far and the sun shone down ( so much that I may have a stinging and sore lobster face and the most fetching farmer's tan you ever might see)
His most precious friend Hannah.
Crisps and sunshine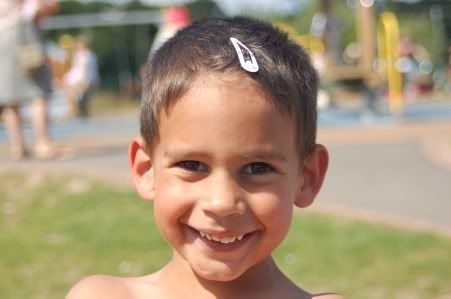 and a treasure found!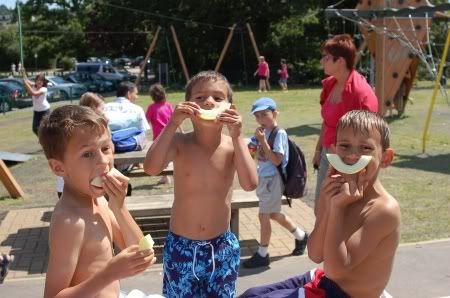 Melon and brothers
new ball games
Chubby smiling babies, well just the one but he is glorious enough for several mediocre ones.
Sleeping chubby babies, 7 weeks old.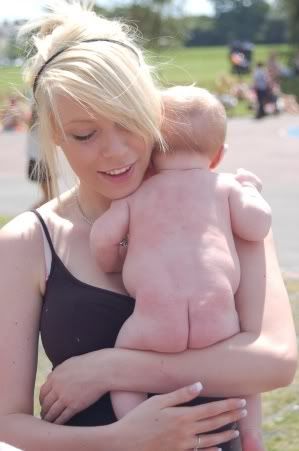 Briefly naked chubby babies
Playing in the water sprays
And watching other people having fun....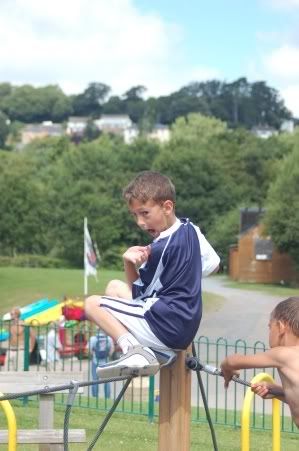 Argh! So HIGH! Sqeeeeeeeeeal!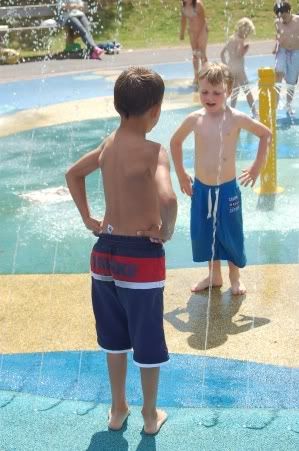 You move...no YOU move!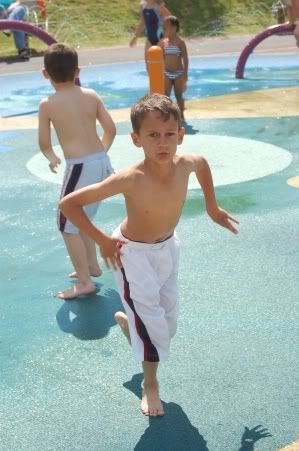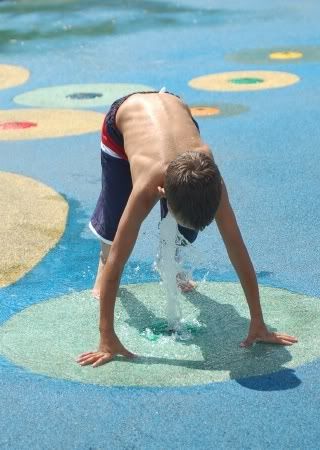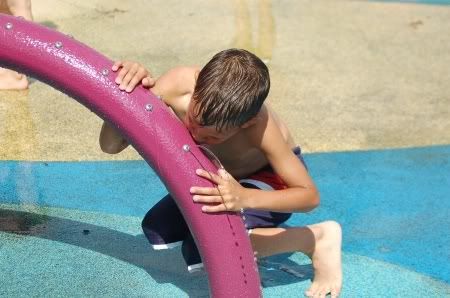 There will be cake later and some snuggling on the sofa because you are still not too big for a blanket and a cuddle, even when you are five.
Happy Birthday Elijah Henry, we are so happy you are in our family. I think we didn't know what happy was until you were born.
Labels: Birthdays, Elijah Henry. happy things