Literally speaking....
One of the 'things' about autism / aspergers is a tendancy to take things very literally. I haven't noticed Seth or Isaac doing this noticeably, Elijah however is hilariously and annoyingly literal. Here follows a few examples of conversations with Eli.
" Elijah, if I hear you swear one more time, you will be in trouble, it is not acceptable and I do not want you to be a little boy that swears, people won't want you to play with them, you won't be invited to play at friends' houses, I do not want to hear you use those words anymore, OK?"
"OK"
2 minutes later when he is playing out in the yard and I was in the kitchen.
" SHIT!"
"ELIJAH!"
"But I didn't think you could HEAR me!"
Whining voice "It's not fair, you never give me what I want, I never get ANYTHING"
"You'll get *something* in a minute if you keep whining!"
"Oh. OK.......but now I can't think of what to whine about"
Do not come go through that gate, it is dangerous, there are cars, stay in the garden, do you understand you are not to go out of that gate?"
"Yes"
*climbs over the wall to get out of the garden*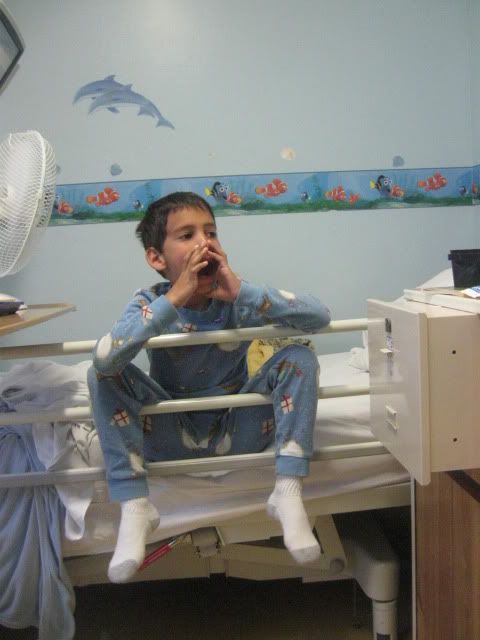 Labels: Elijah Henry aged 6