Hoorah! We're done!
The old house is done, finished, ready to mail back the keys, we are going over at 4 to take down and hand over the trampoline and then the key is going in the mail to Landlady. H and I feel really good about the way the house looks for hand over. We hope that she will feel moved to return our deposit and if she does that we will be laughing, if not, we'll be annoyed and that's it, we'll let it go, move on and live our lives knowing that we did what was right, we will be able to enjoy this new home
without
any
feelings of regret or conscience.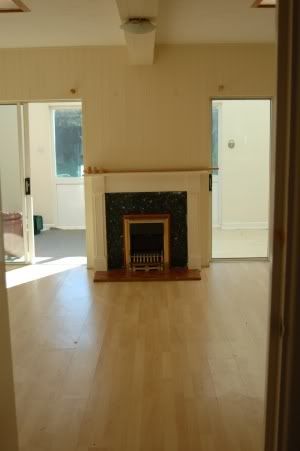 The front room, with it's leaking ceilings and crummy floor, clean and bright.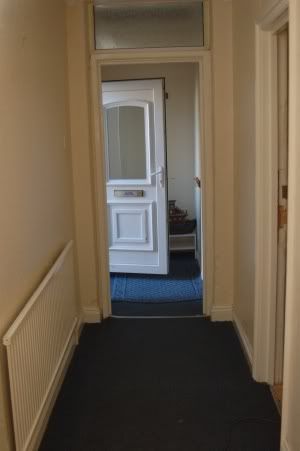 The hallway, that was ankle deep in rubble when we took the house over, that took 2
black
sacks to clear and had 6lbs of sand in the carpets, clean and fresh now.
This room is the one that is most changed, the dog shit room, the one that had dog shit and vomit so soaked through the carpets that we had to rip them out and put new ones down, this floor has been scrubbed more than any other floor I have ever walked on! We stood and marvelled at how this room looks now. I still hate it though, it still feels bad in there.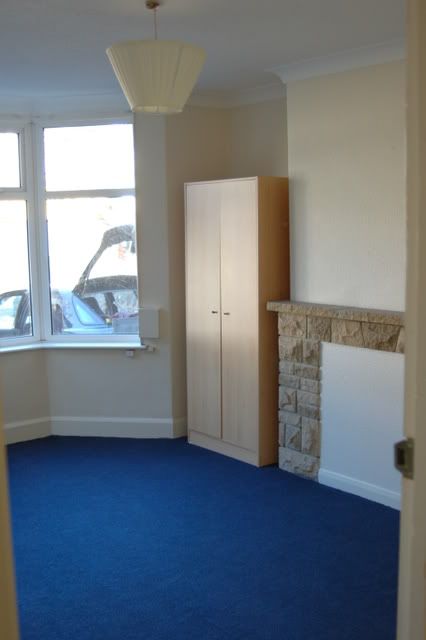 Look at this bathroom, the one that was quite literally black, the whole shower was black and fluffy with mould, the walls, from top to bottom were covered in human pooh. I actually got to love this room, with candle light baths and the fresh smell,new toilet seat and sink. The sink she had in there was cracked, badly cracked and the cracks were filled with black mould, we put in the new one and the taps. We put the lino down and painted. It looks so much better ( couldn't look worse could it?)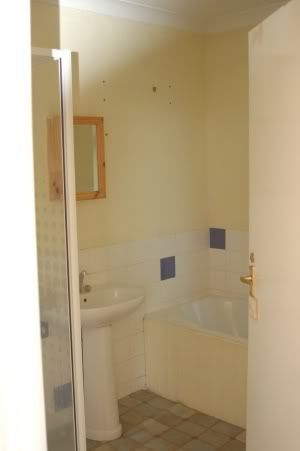 The kitchen that was a great size but so impractical, everything in the wrong place, no electrical point for the washing machine, awful stove.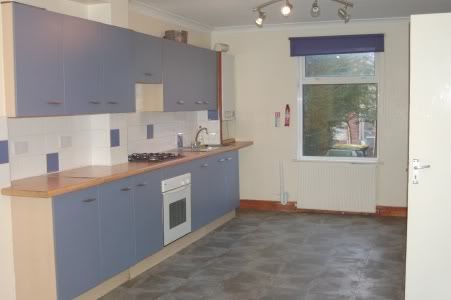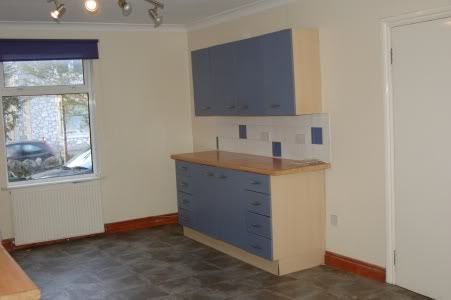 I did like the dining area, for what that's worth!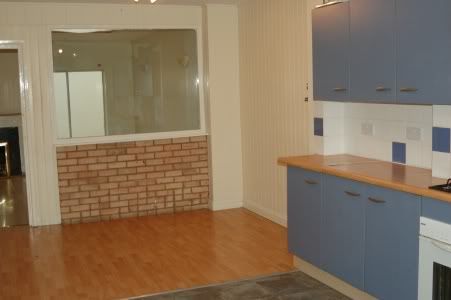 I am thrilled that it is done and we can now move on.
There is so much to do here with all the boxes and stuff, we are looking forward to all of it, we can take our time and really enjoy making it just as beautiful as we can. We have great plans for this house and all the time in the world to achieve them. Happy days indeed.
Labels: Happy places