It's a mum thing.
So, 2 sleeps, just 2 more days and H and I head off on our trip to London. Incredibly exciting, isn't it???
I am even excited about the train ride because the TRAIN?? WE go on the coach when we go anywhere because it is about 1/3 of the train fare but on tuesday we leave in the morning and a mere 2.something later we will be in London, with our cases and cameras, our expectations and our worries. WORRIES? What worries? Let me tell you.
I don't leave my little children, not ever...not without one of their parents staying with them. When the first one had the first 3 I would do what I wanted to do. Sometimes ( though not often) I leave them with H while I go out and come back. In june I will actually leave the COUNTRY ( !!) with him staying behind looking after the boys and dreaming of gadgets I may bring home with me.
I left the big ones once, for 2 weeks, with my mum while I flew to L.A to meet H. They were 10, 12 and 14 and I still felt a bit sick about leaving them ( still did it though!)
Tuesday will be the first time ever that these little boys will be without either of us.
Oh......freezer, pizzas they are easy, Dan can do that..yes will leave Pizza ( Dan is a trained and magnificent chef, he shows ME how to make things but I am fretting, what if my babies starve and are pitiful wretches when we return after gorging on splendid repasts in grand establishments?)
Argh.....will they be safe? What if....( Dan is a policeman with all the requisite training and more common sense than I will ever give him credit for yet still....what if?)
School, they must go to school and be on time and look smart and they get out at 3.40 and what if. ( Well, 2 days! Will they be doomed to idiocy and ignorance if, in the most extreme case , it all going belly up, they don't even get to school for 2 days?? Will they? No! But you know...the what ifs. )
I am telling myself that Isaac will be fine and I know he will be, whether DAN will be fine and be able to go with the rigid must do's, yes well that is a different question entirely.
Eli is poorly and snotty and last night was coughing like a barking seal. Today he has had a great nap and eaten like a horse, he is fine but precious lamb, how will he fare without his mummy for 2 nights??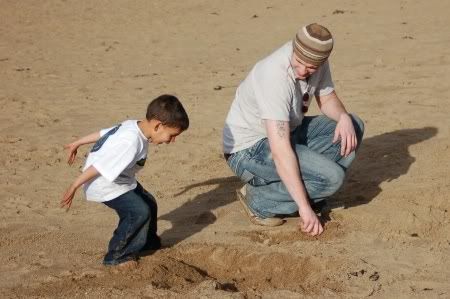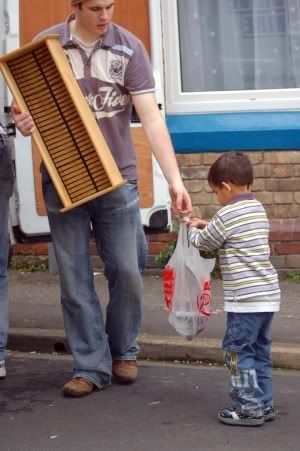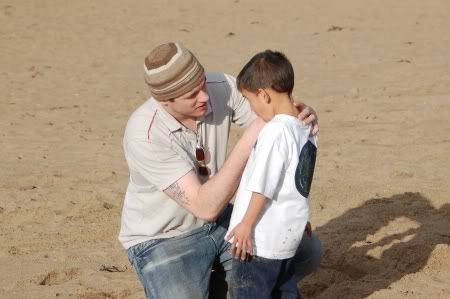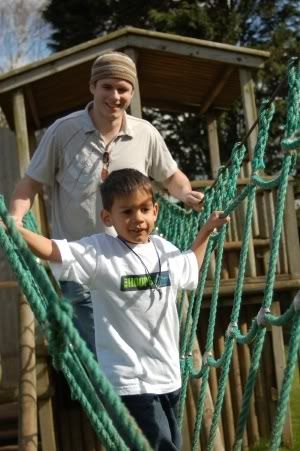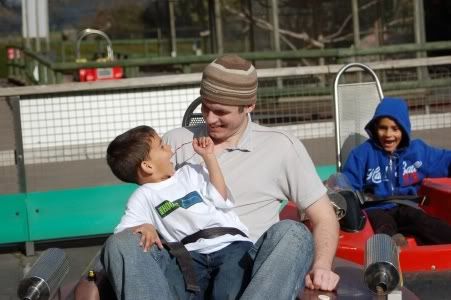 What do you think? ( will he even notice I am gone?)
Seth, the one I rarely worry about is probably the most likely one to worry about us, if it weren't for the fact that it is Dan looking after them while we are living it up. From the day he was born he has been Dan's boy. Best friends always.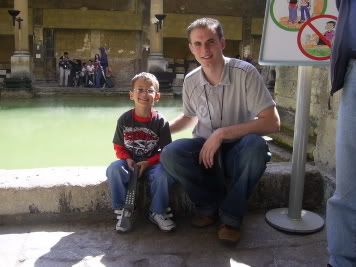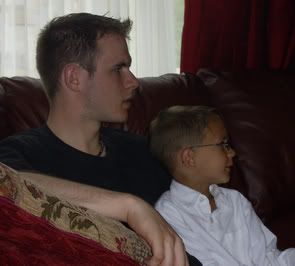 When Seth was about 2 weeks old, Dan asked " How on earth did we ever think we were happy before this boy was born?" Quite. How indeed.
I know that all of them will be fine, I suspect there will be naughtiness and rule breaking, eating of much forbidden in the week foods, late nights, hectic mornings. Memories made.
H and I? We can hardly begin to imagine, we had our one day on London and loved it, having to rush and see as much as we could, travel the 4 hour bus trip twice in one day.....well this won't compare will it, leisurely and pampered, not a care to what time it is, a real grown up evening at the Theatre, just him and I, short trip back to the hotel when the show is over and sleep, for as long as we like, breakfast as a couple, peaceful and quiet , leaving when we like, returning when we choose, eating where and when and what we decide and fancy.

I could almost puke I am so excited.
Labels: London