Take that routine!
I think....in fact I am sure, that I have clambered out of the pit. The dark and stifling misery has gone, I can breathe again.
This week has been a total breath of fresh air to me, so out of the norm, so refreshing and spontaneous.
Back in the day, when I was on my own with the 3 big kids, we had an almost idyllic life. We did what was right at the time, we got up and went, we explored and made memories.
This life I live now, this life of routine and structure, it has been strangling me.
I do things that I want to do but I realised that I do them while I watch the clock, while I think about being back for this time, making sure this happens, not forgetting that. Which is, I know, what most mothers do.
This week, I have thrown all caution to the wind.
The beach on a school night.
Hot dogs for dinner...really, actual hot dogs for dinner. Who thought?
I am absolutely letting myself off the hook.
No-one will die if I don't cook meat and 2 veg every single night. Imagine.
I have barely been shopping.
I bought 2 pictures, really, really beautiful pictures, these 2 pictures....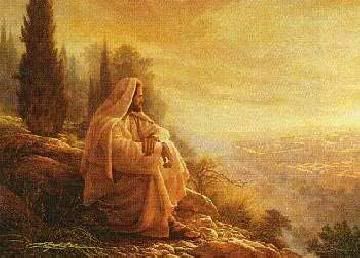 and
This one is called " Be not afraid" and what better reminder can we have in our home than this?
I have wanted these pictures for years and somehow there always seemed to be something else to pay for, something else we needed, something else to do.
This week I stopped thinking about something else and I bought them because I want to have beautiful things in my home, I need to see images such as these when I am sitting and thinking.
I am sure I won't be completely abandoning my Martha Stewart wannabe tendencies but oh how splendid this week off has been.
The boys have been to bed late every day this week, I feel like the summer holidays are already here, at school there is a definite feeling of " is it all over yet?" the weather has been glorious, the past 2 days the temperature has reached 28 C, oh it's so summery and glorious.
This morning, Sophie and I went to Teignmouth, we sat on the beach and we walked around town.
Her phone rang and it was Charles, a man she met last week who is so keen to know her, he calls and texts and she tries to hide and pretend she doesn't like him..but she can't quite convince herself ( or me) he called to say that he wanted to come and see her before he went to London for the day.
She told him where we were and then she said " Can we go and buy some clothes that cover me more?"
YES SHE DID!!!
She was wearing shorter than short shorts and a top that was fighting to hold those boobs of hers in and was losing.
We went and bought the prettiest T-shirt and some white capris...and she looked so beautiful, so lovely, she was so scared of meeting him, she told me not to leave her....I did of course, after meeting him and shaking his hand ( because he said " it's lovely to meet you and held out his hand...I love him already!)
I think she is ready to let someone be kind to her, to allow someone in to get to know the real Sophie and I hope she can calm her fears enough to stop the usual 'run and hide' thing she does. When she meets someone she likes and then they like her back she is terrified and she won't answer calls, won't meet up with them. I hope this time she can allow herself to enjoy what she deserves.
She is the sweetest girl, how wonderful that she knows that now and is more and more willing to let the world see it too.
A good week.
Splendid.
Labels: happy stuff