Am tired....very tired......
...and happy, definately happy. Am done with birthdays til March next year, shall start christmas shopping soon, very soon but for now am happy there are no more birthdays ........ this one was happy, he will be 21 tomorrow but today he was with us and we had lunch in a lovely Pizza Cafe, which is next door to Sophie's work, so we took her a pizza into work, we ate...came home and ate....feel sikc, am going back to rigid being nice to my body rght now.....I don't like junk food anymore, I don't enjoy cake......I LOVE THAT!!
Pictures, no more words....just pictures.
The sweet boy you may not recognise is Shawn, I like him. Phew.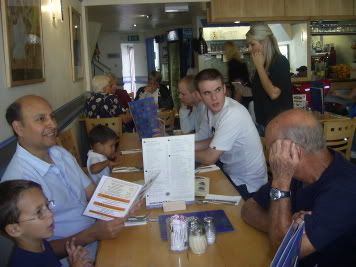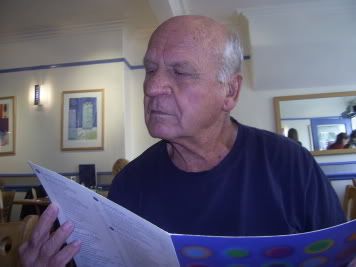 hmmm said grandpa, what shall I have?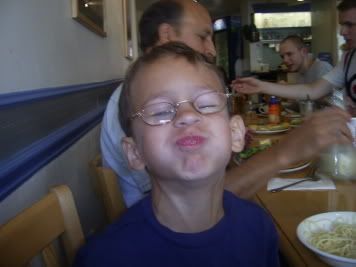 Seth the stuff face.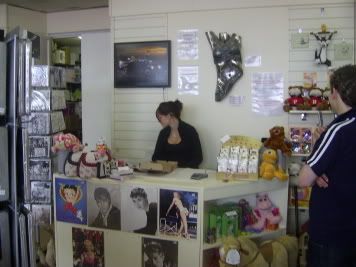 Sophie, at work, pretending to be shy, as if!!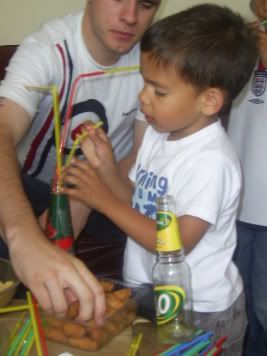 a trick with straws.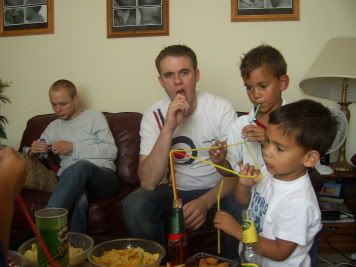 a better trick with straws.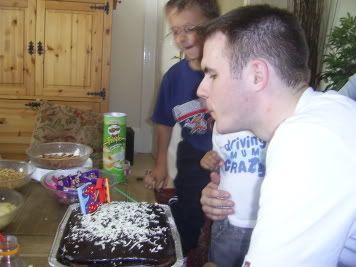 Happy Birthday my boy!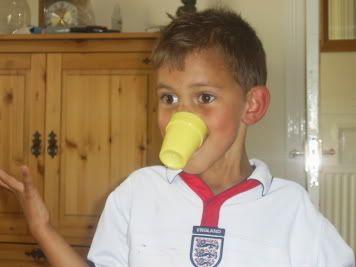 A magic trick by Isaac who was on top form and astouded many of us by being the centre of attention all day.....imagine that!!!