oh I forgot this one.....
This is a picture I snapped in Dan's back garden, his flat is right on this beautiful river. I am so proud of this boy I could burst.
I just kept looking at him yesterday and wondering at who he is.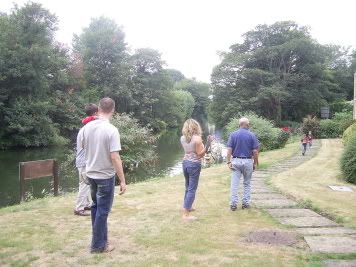 When we were having lunch I said to him " just look at you, living here with no mummy or daddy or no-one, just grown up and stuff" When he was a little boy he wanted to know where I was every minute of every day, if I was out he would call everyone I knew to see if I was there and ask when I would be home.
He was scared of so many things, wouldn't go upstairs on his own.......and I just look at him now, and SMILE!