I sit with throbbing feet and a bizarrely stiff ankle from driving. we have had a glorious and busy day, with my boy Daniel.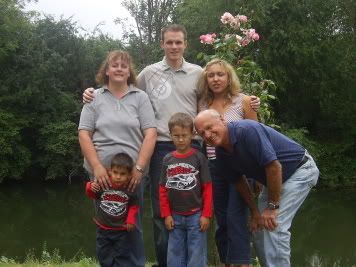 I forget how young he is, he has always been ageless. Never been typically his age. Here he is, a week away from 21, and as Kara said he is just one of those people that is a good soul. He wouldn't let anyone pay for anything, lunch, drinks, entrance fees, he was there and he paid and he just entertained and loved us, little boys clamouring for shoulder rides, making sure everyone was fussed over and enjoying their time. When we are near him, it seems everyone comes alive, everyone feels that they are important and he never seems to miss anyone out.
We walked down Queen Street which is next to Gay street which somehow tickled me enough to actually take pictures of the street signs!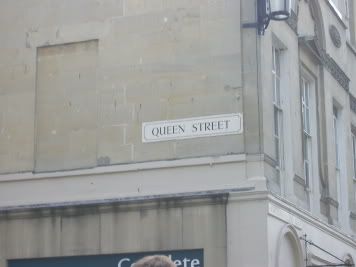 We bought sweets from the tiny sweet shop.
we walked cobbled streets
We walked through the Abbey,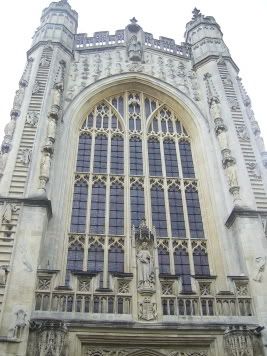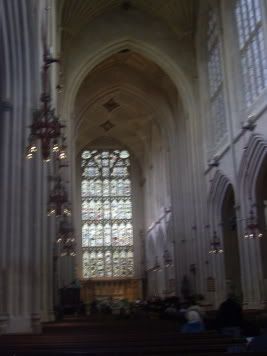 the littlest 2 and I waited outside the Roman baths, they were superb in the Abbey but I knew that to expect them to be quiet and orderly in another serene and historic place was pushing my luck! We listened to buskers and street performers and waited for the others to come out .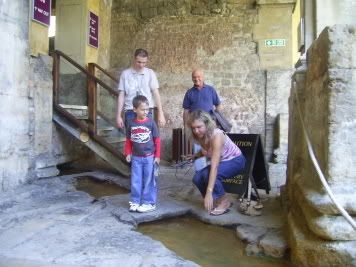 We had a blast, we had safe travels ( in such heavy rain on the way up, scarey driving when it's that torrential!) there is a blissful feeling to the aching legs and humming ears. Happy is the heart of a mother of sons ( and one girlie type person who is coming home tomorrow and I have missed her. )
What will we do tomorrow?