Haytor and Widecombe in the moor.
This feels like being on the top of the world........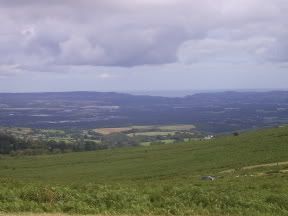 Jose got a hard kick right in the knee from one of these ponies...OUCH!!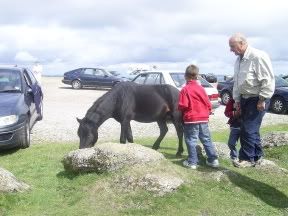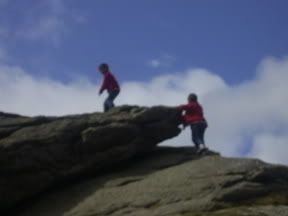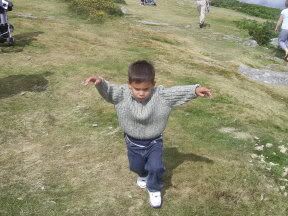 Look at my sweet baby, amongst the pretty flowers, right before he stamped in the bowl of water meant for dogs....
And we did....we had one.....oh yes indeed, and it was good....I did it just for you because you all said you would have to have a cream tea. I shared one with H....did at least stop myself having the whole thing!!