Who wants to come out and play?
I took you all with us today....
We went in the car and took a book to read along the way....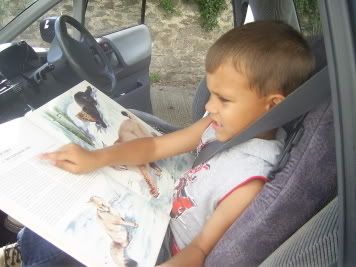 We went to grammas and picked fresh
cucmbers and ATE THEM WHOLE!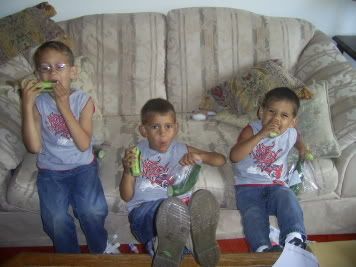 Then we headed off to the animal rescue center, we saw Dogs, rabbits, ducks, ponies, cats and more dogs ( Ronnie and Reggie were a doberman and Rottweiler, they have been raised together and were kissing each other!!)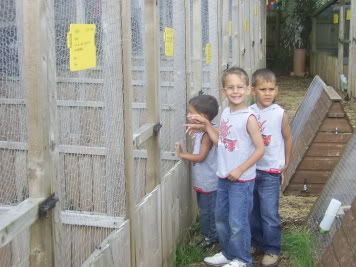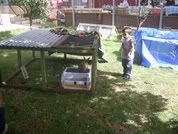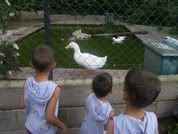 Then we went shopping, now this IS a treat for the boys because I NEVER take all 3, I am not mad. Today I thought we would give it a shot, I knew I didn't have to buy too much and it was really just a trip to get some picnic things and some treats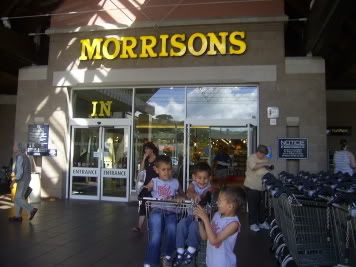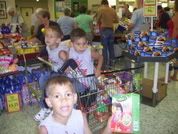 Treats for H, they had some Reeses ( blurgh for me.....ack ack!) treats so we picked some up for him. Dora cake mixes, thomas tank cake mixes, pretzels, all on buy one get one free, whoohoo!!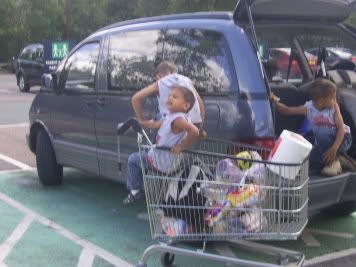 Back to the car and home to get the ice cream in the freezer. They were good boys, REALLY good boys, days like today I think it was a good idea to have 3 little boys all so close together.
We had fun, glad you could come with us!!