Roger Rabbit comes for tea.
Roger Rabbit came home from nursery with Eli today, he is spending the night and is going back tomorrow with his diary updated......
On monday, Roger Rabbit
Came to my house for tea.
He sat up at the table
With Isaac, Seth and me.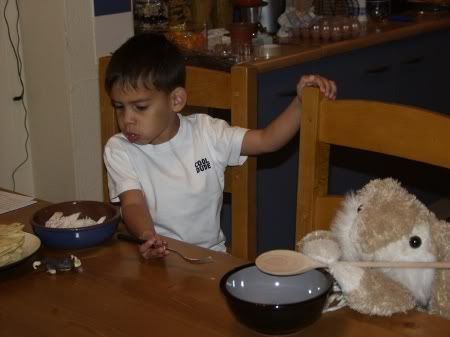 He sat with me and listened
To some music I adore,
We found some on the laptop
Then we played down on the floor.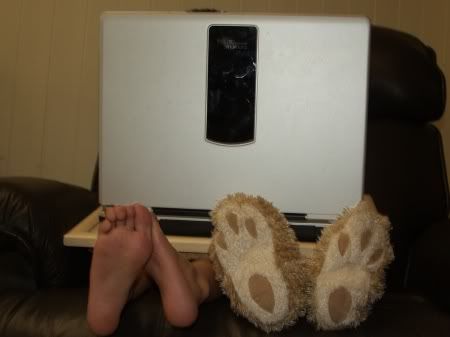 I didn't wear my trousers
But Roger was so kind,
He said he hadn't noticed
And that he really didn't mind.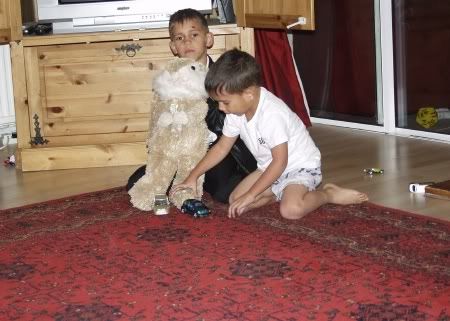 After dinner we got sleepy
So we snuggled very tight
And Roger shared my blanket
While we slept all through the night.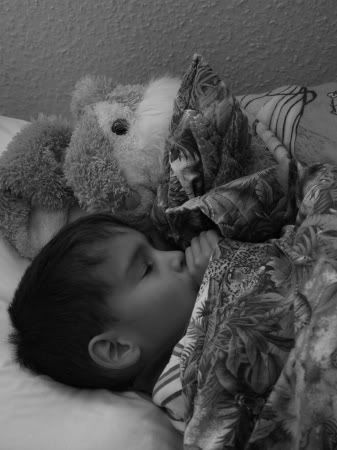 My papa's name was Roger
And we miss him every day,
So we're happy that
this
Roger
Came to our home to stay.
P.S My mum is such a show off! Elijah.
Labels: happy stuff, showing off