That went well!
So Sophie and I actually did get out and walk today...that picture in the header, that was as we got out of the car. Why do animals like me? I kid you not, wherever I go, cats want to sit on my lap, dogs want to lean on me, birds follow me, even ponies run to me when we go to the moors, I am a Dr Dolittle or pied Piper or something, why they can't all sense my absolute disdain for them is beyond me, I like to look at dogs from afar, if they are nice looking ones, I don't want to touch them or talk to them. I quite like cats but the flea thing gets to me. Any other animal, well if you can eat it, I probably like it.
I will never be responsible for picking up an animals poo, ever, which is why we don't have any animals, I am passionate about people who have dogs and don't clean up after them. I don't feel emotional about animals in a fluffy sort of way but I am absolutely enraged by people who have pets and don't take care of them.
So we went walking, very slowly with much " Hells teeth it's SO COLD!" we met so many dogs, so many many dogs and elderly ladies, with more dogs than was sensible in my opinion and a pram, for the fat one who was old ( dog, not lady though, actually, who knows?)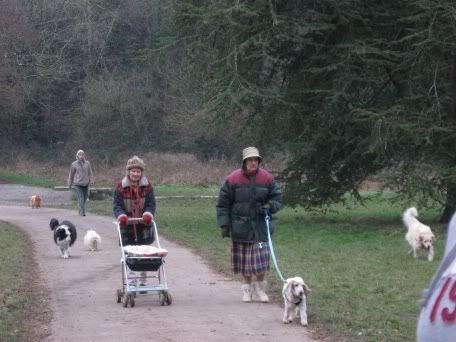 Look at those dear old things, isn't being old marvellous? How splendid to just be, to wear what you want to wear and give not a jot what anyone thinks.
We took some pictures of some pretty things
And Sophie was at one with nature.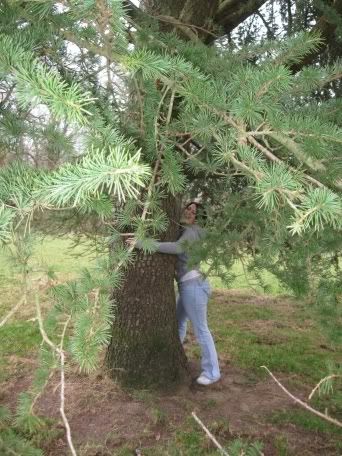 We walked a while and then turned around and walked more briskly back, the trouble is I am rubbish really, I pretty much know that the chances of me power walking on a regular basis are pretty slim, I start and then I know I won't keep it up and so I stop. Rubbish, Also Sophie bellowing "COME ON! FASTER!" makes me laugh and add to that the freezing cold and I need to pee, I am just not serious enough about it. Sophie did say that it's a good job we didn't hire a personal trainer.
Sophie was a guide or a air stewardess or something,
All in all, it was a pleasing afternoon and was better than sitting in the house, I think we plan to go again tomorrow and hope that perhaps a healthy desire to move quicker will strike me.
I feel so stuck in a rut this week, the stupid eating over Christmas is catching up with me and I feel horrible, when I saw the picture of me being stalked by the black Lab, I took off that sweater and threw it away, it really showed me that I have to stop wearing such baggy clothes, that did me no favours at all so it's gone, binned, never to be worn again.
If I could only make myself do the same with the baggy old jeans!
So, tomorrow we will try again.....Hopefully we will feel more like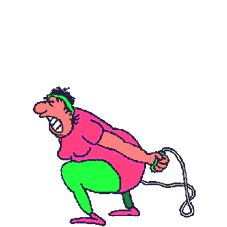 This than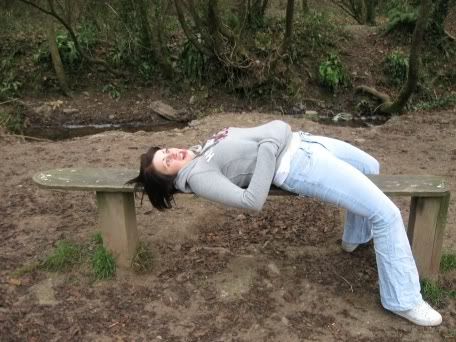 That.
Labels: just stuff.