Can you believe this boy?
The pictures tell the tale, I am standing on my driveway while Isaac goes to the STORE!!
Off he goes....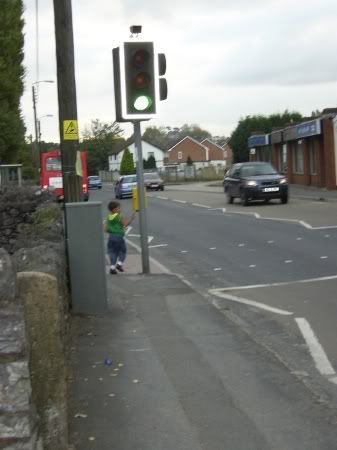 Crossing the road.....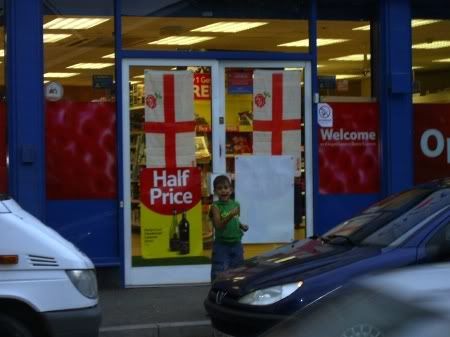 Look how excited he is!!
And then I waited and waited and he didn't come out......Hmmm. maybe he freaked and couldn't hand over the money for the newspaper after all. I sent Seth in..........he came out and said " I can't find him,. he's not there" And OH! I sent him on his own and stood outside on the other side of the road and someone has.......so I went in and Seth was running and saying " He's not here!!" and I felt sick because someone must have whisked him out of the back door .....oh what was I thinking......and there he was, in a huge line, tucked behind a tall man and in front of a big lady, paper in his hand and
" Go OUT! I can do it!"
So we went back out and waited outside the house....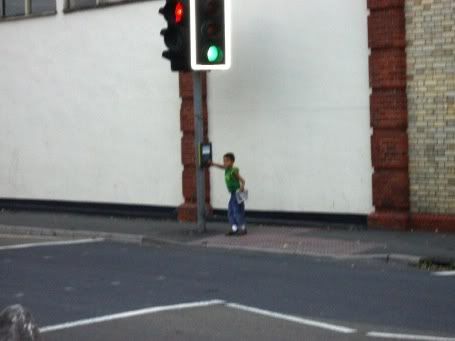 and there he was, on his way home..... and all cool and hand on hippy, like this is nothing, what's the big deal....ha!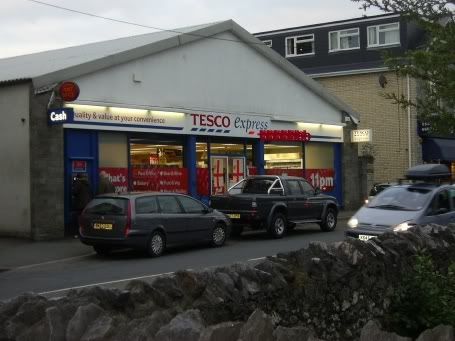 This is how close the shop is, I am standing in my drive.......talk about handy when you run out of milk or bread or chocolate.
What an enormous deal for my boy, doing that on his own and handing over money, waiting in a line with PEOPLE in front and behind and talking to him ( even if ignored them because he did I am sure!). He is a hero.
Labels: happy stuff, My Isaac