Nothing much...
Not much to say tonight, so I thought I would post a picture or two.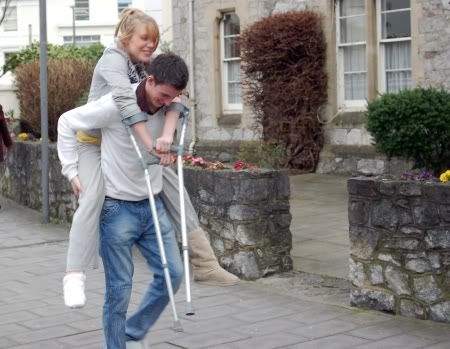 How lovely are these 2? I took them to Mothercare today and they bought the pram for grandbaby mine, Mel had to sit in a rocker while we wheeled prams to her and like a queen she looked and then pointed and said " That one please, I want THAT one" and that one she got.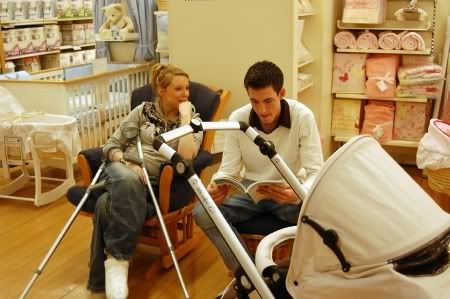 And they made me feel like the mad old lady for taking pictures...so I stopped and took them home.
It is only 4 years since I had a baby and yet I felt very old and out of it, I also had to stand back and keep my opinions to myself and also swallow the sad feeling I had when I discovered that Mel's dad had bought all the baby's bedding when I so wanted to make it.
I have to remind myself that I have had six babies of my own and that this baby isn't mine, I think it will be SO hard when the baby is here to mind my own business! Being a Nana is a bit hard already. just hurry up with the good bits if you please. I am getting impatient to see and smell and smooch and kiss this little person.
In the beginning I absolutely knew it was a girl baby, then I felt a bit sure that it was a boy, now I have absoluetly no clue, no feelings, no idea. It's exciting in an annoying sort of way.
Labels: grandbaby mine. big kids