Mother!
Where to begin? So much to say so many pictures to show, so much to remember. Blogs and cameras are vital on days like today because the details, the little things, the minutae, all must be recorded because it is all so glorious.
Another beautiful day or heat and sunshine, plans and promises. Mel's baby shower was this evening and it was a resiunding success.
The highlights for me were the fact that Jordans friends came, teens like him but carefree and without responsibility, typical 19/20 year olds, loud and funny and gloriously glorious. I love that they call me 'Mother'. "Mother? What game we playing next?" "Hey Mother! Did you make these cakes? If I come to your house once a week will you make me some?" " Mother!!! What we doin' next?"
I fell in love with one of them, on behalf of Sophie, who also hearted him a little bit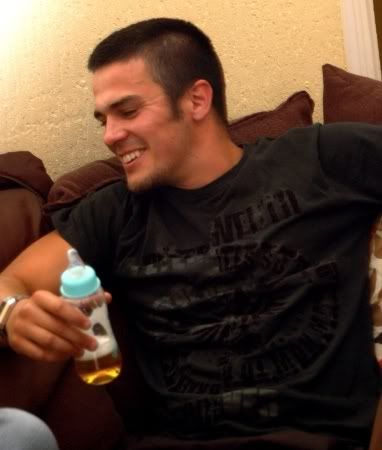 Look how cute he is, but he is shy and gentle and I think she would eat him alive! He hid when I took pictures and was shy about joining in, I hardly heard his voice and I had to admit that this was not the right boy for my daughter!
The tables were set..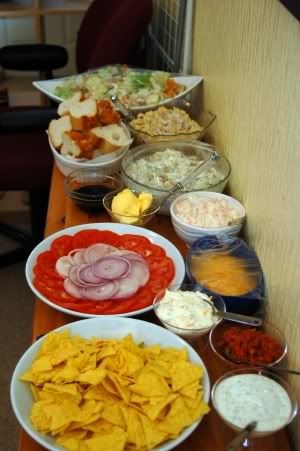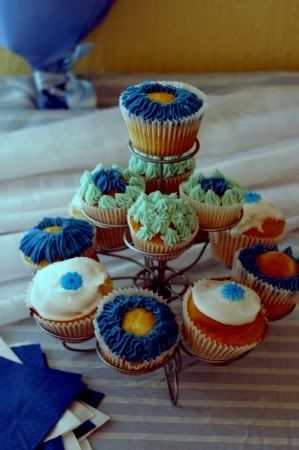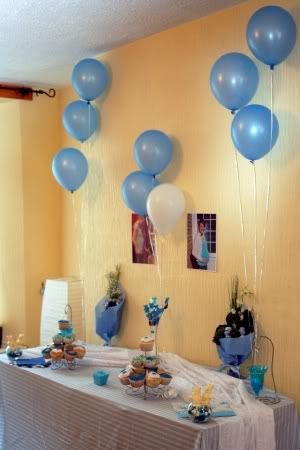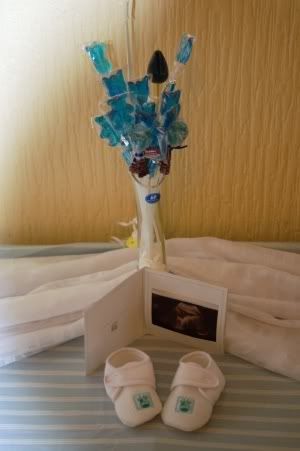 Jordan fired up the bar-b-que, the men were outside in the bright clear evening and then, without a bit of warning....there was one flash of lightening a colossal thunder clap and then rain the likes of which even we here in England haven't seen.
Jordan did not want to admit defeat, he stood outside with an umbrella and tried to keep that fire going! He had worked all day marinating, preparing, perfecting.....and then this rain....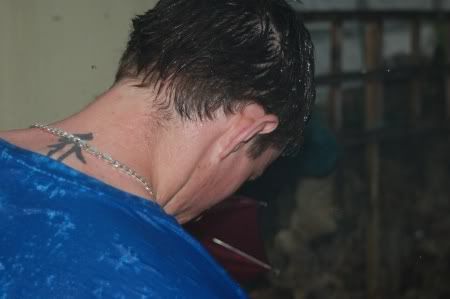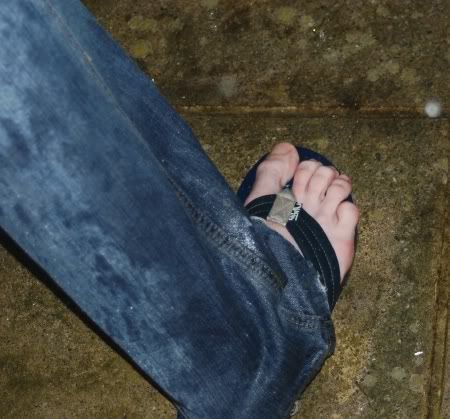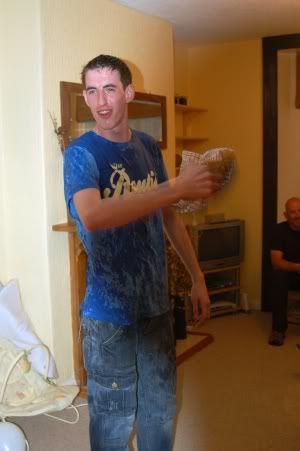 We pursuaded him to bring the food in and cook inside..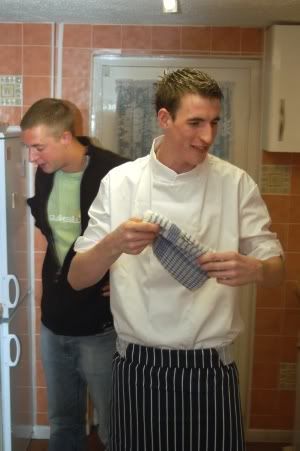 The food was outstanding, delicious and beautifully cooked.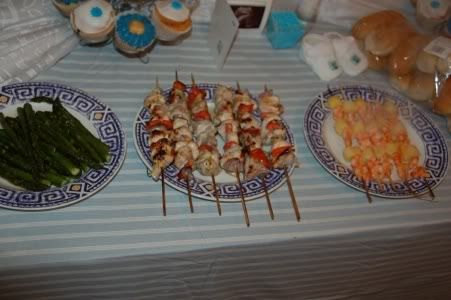 We played games...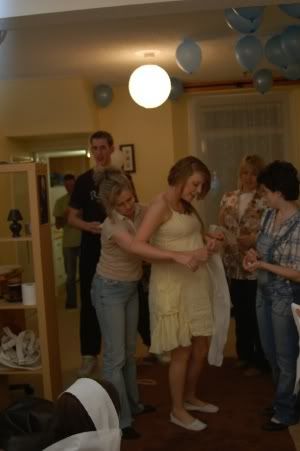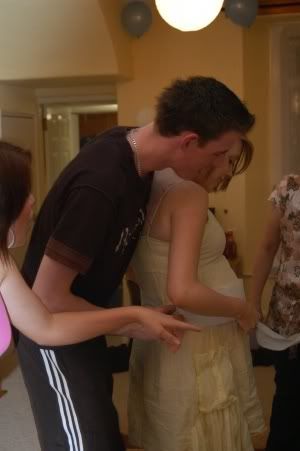 And Jordan guessed spot on, 8 squares of toilet paper to go around Mel's 38 week belly ( and about the same to go round my thigh I would guess!)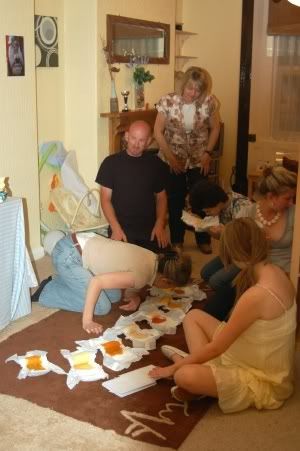 Yes, the guess the favour diaper poop game, which was worryingly popular....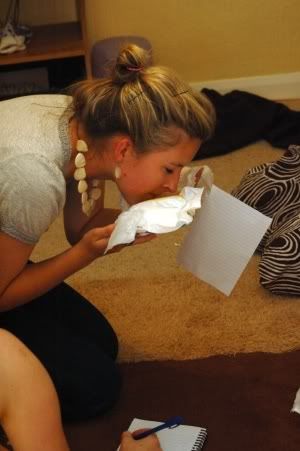 Sniff...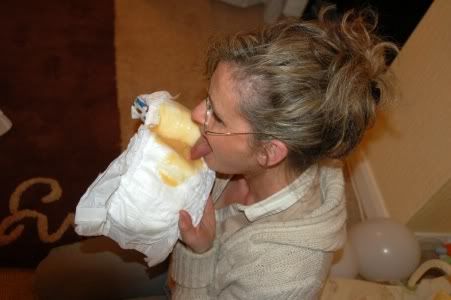 Mmmmmmmmm, pears!
Yum, banana custard!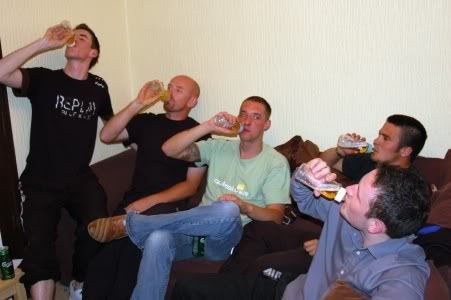 Beer bottles ( with orange juice for Berian) Mike was so impressive, he just stuck that thing in his mouth and it emptied in seconds, he explained how he always did like to suck on a tit....and then was reminded that grandma was here and insisted he said teat.
Blue drinks!!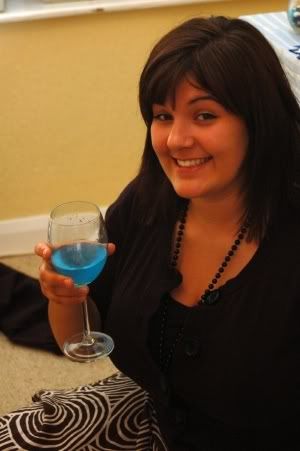 Big Teddies from Uncle Dan.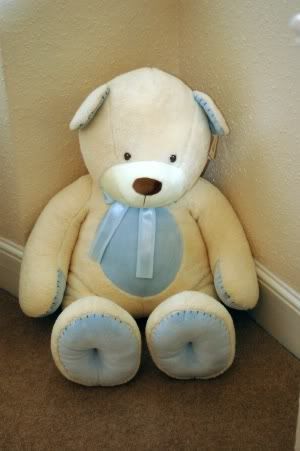 Little teddies in hand made cribs from Grandma ( great grandma to baby may be Joshua)
Chocolate teddies and sucker teddies...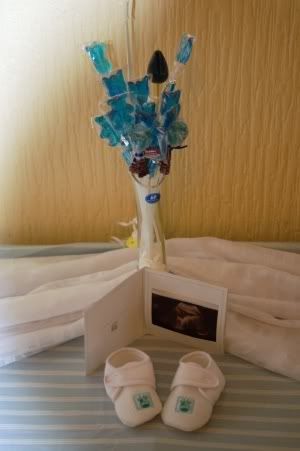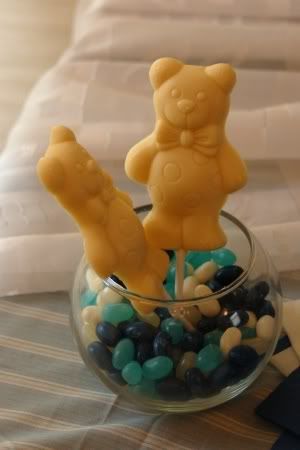 Gramma wanted to see the baby's pram, so Jordan got it out and we watched as all the MEN ooohed and ahhhhhed and pushed it to see how smooth it was, how the handle adjusts for TALL people and down for small people.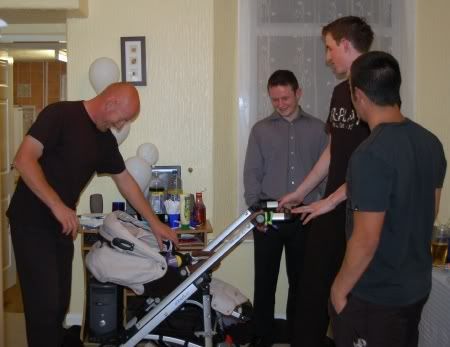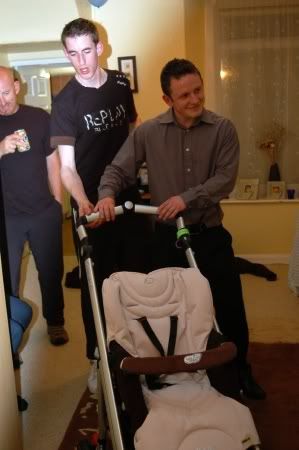 And then there was gifts, not extravagant as in the US, but thoughtful and appreciated, often handmade and precious, we don't do showers really in the UK, babies recieve gifts after they are born and usually whatever the giver chooses, no such thing as registeries or lists.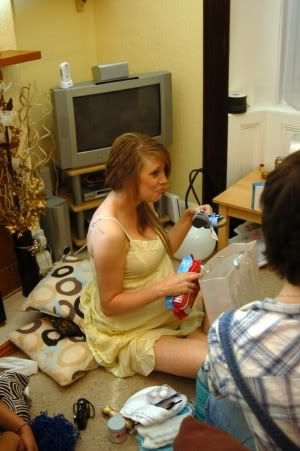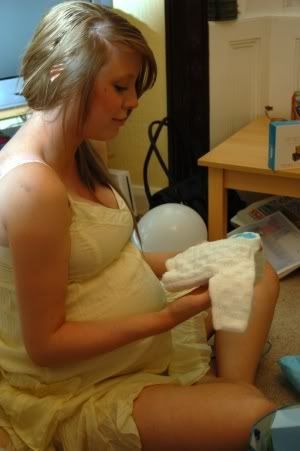 The thing is, you can't take pictures to capture how that felt this evening, to stand back and watch, take pictures, and listen, hear girls telling Mel that she has to do everything to make sure she keeps a hold of Jordan, to hear grown women say that he is a glorious boy. He is, of course and he is happy, which is just about the most splendid part of it all.
I like the word Mother, if I had nothing else, having that name would be enough.
Labels: grandbaby mine, happy stuff, Jordan, Mel, memories