Friends.
Julie Bo
wrote a poem for Cathy, she said everything I could want to say and better. Especially about the laughing, she can reduce the most stern of people to a heap of incontinent hysteria.
The thing is, Julie is more like Cathy than she knows.
Never have I been so happy to have such friends as these.
I am so blessed to know these women.
These women live by the golden rule and rarely a day goes by without them doing something to touch others' lives.
I love this group of friends, every one, that came together through the internet and somehow, between us, with each having something different to offer we have forged such friendships. I wonder what I did to deserve to be a part of such a group, you know how, when you are at school and there is that popular group, all the 'best girls' and me, well I was always on the outside....not in with the cool ones.
The difference is, this time I am in with the popular girls, right there in the middle with all these great women and this time, the popular girls are that way because they are nice, they are funny and kind and compassionate.
One of the greatest things about getting older is knowing that different things are important, friendships and kindness are at the top of the list and chances to share those things are grabbed and treasured.
We all come from different backgrounds, we all have our tales to tell. We care about each other and it is wonderful to know that whenever needed we can turn to these friends and be heard.
The best thing is that we laugh, honest to goodness belly laughing and we can forget all the day to day woes me may have.
I am so excited for Boston and to show Sophie just what it means to have real friends, the kind that everyone wants to be near, the kind that help you and love you, share who they are with you and keep doing it.
Everyone should have friends like I do..... Thanks girls, see you soon!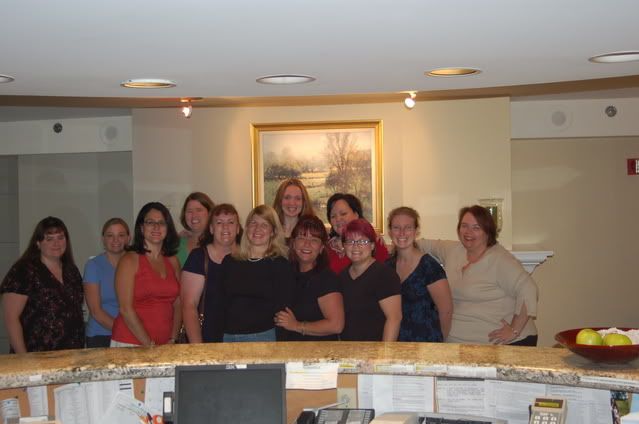 Labels: friends