For Cathy, because she told me to. ( and because I adore her)
There once was a lady called Cathy,
Well, her name is quite different, for real.
She appeared on a dreary old weekday
Online and she made us all squeal.
She resides in New England, in Boston,
Which is too far from me, it is true.
So I get on a plane and go see her
She is worth it, she is, I tell you.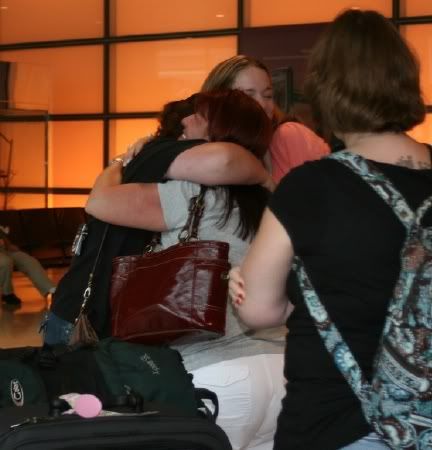 I have rarely, if ever, encountered
A soul so completely divine,
She's a friend to so many people
I am endlessly happy she's mine.
You have to be careful with Cathy
( With a C, not a K, not sure why)
Because when you are talking with Cathy
it is certain your pants won't stay dry.
I had, I am proud to say clearly
A quite indestructable floor
Not the one that you walk on, you silly
The one that is pelvic ..well, no more!
She has ruined my ace reputation,
She has taken away my grand prize,
When I see her or talk to this woman,
I leak water..and not from my eyes.
I am quite sure she knows that she does it,
She has made it her project, her goal,
To make all and each of us piddle
If we don't, then her day isn't whole.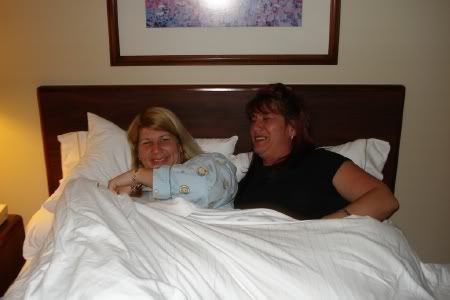 She will make us all laugh and then chuckle,
She will keep going on, til she'll see
That we all cross our legs and bend over
To try really hard not to pee.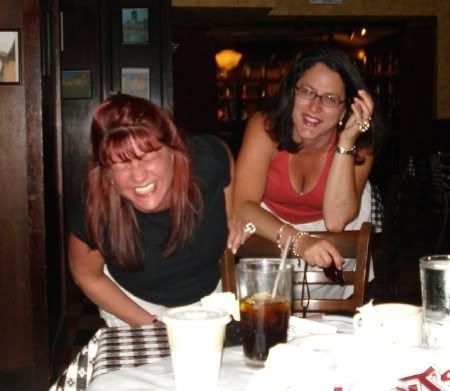 It is useless to try, we've discovered
When our Cathy is one of your friends,
We have all given up and invested
In shares.. and bought bulk in Depends!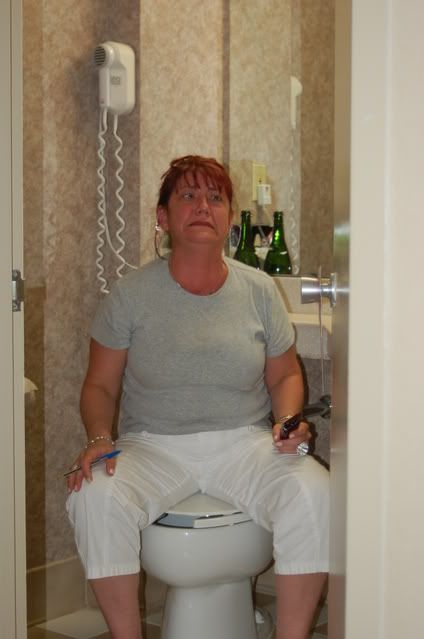 When you think you can't possibly laugh more
No matter how hard that you try,
She will go and do something so touching
That you blubber and sniffle and cry.
She sends flowers when life is a bugger,
She will text you at just the right time,
She will send you balloons or a cook book
She will give you her very last dime.
If she hadn't the means to send presents,
If she had not a penny to spare,
If she lived in a box by the freeway
She would give you her jacket to wear.
I'm not sure when I first noticed my Cathy,
I forget when she entered my world,
I know without doubt that the day was
The one when my sadness unfurled.
I had sadness that ate at my being,
It was scrunched up inside me for years,
She grabbed hold of that feeling and crushed it,
With a heart full of laughter and tears.
It's a small price to pay for her friendship,
I accept it and give grateful thanks,
For the fact that a day never passes
That she won't make me pee in my pants.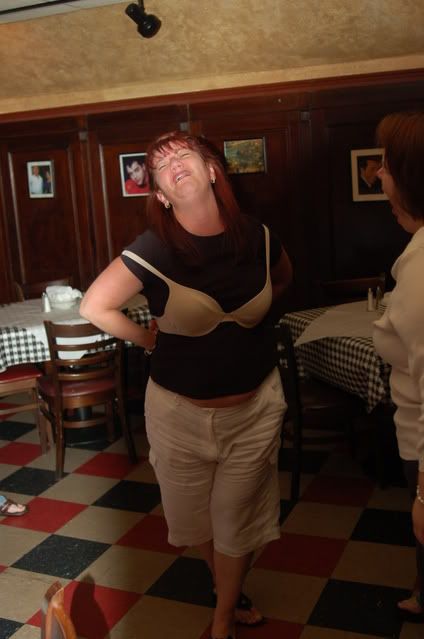 So my dearest friend Cathy O'Grady,
This ditty's for you, just from me.
I just wanted to say a big Thankyou
For the times you have forced me to pee.
Labels: friends