A picture paints.....
I think, this is what I need to do...
This is last year, June...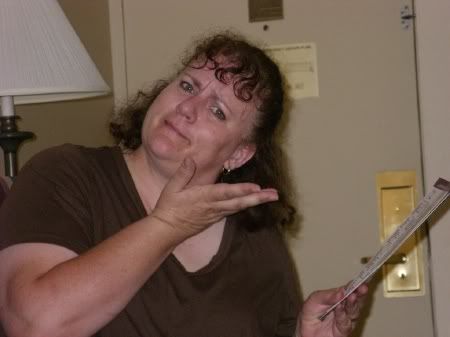 This was today, Isaac has developed a fascination for SLR digital cameras, he played with mine all day today and no-one was safe, even with scraped back greasy hair and no make up....he was snap happy! I am he did take it because although I don't look glamorous, I DO look smaller and for that I am very grateful. I think I can keep doing it.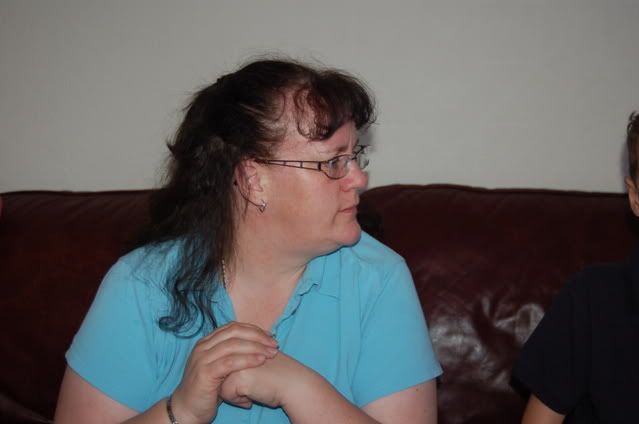 Strange day today, both H and I are definitely under the weather and trying to take turns sleeping it off. It's so great to be able to sleep when we need to but I have had some bizarre dreams, my joint ache a lot and when I do sleep I dream things like we are moving house and we went to look around a house that had no stairs or steps and was built high into a cliff ( !!) My mum came with us to look and we had to climb about 80ft up a sheer cliff face by climbing up a clothes airer that was nailed to the cliff. My shoulders were hurting so much! I woke up and my shoulders really were hurting...stupid virusy hurting thing!
Isaac had my big camera, so Eli wanted the point and shoot, they took some pretty great pictures, although they did in fact incriminate themselves when it came to downloading them.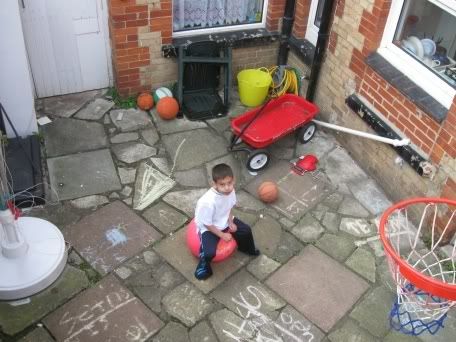 Hey cool shot, how did you do that arty shot Isaac?
OH! By climbing up on the ROOF!!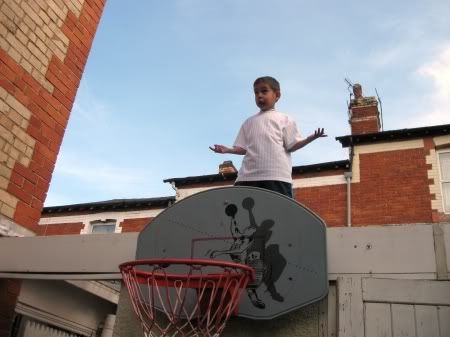 Hey! How did I get up here?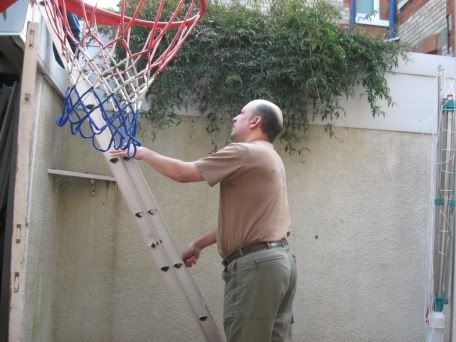 Caught and saved by Daddy.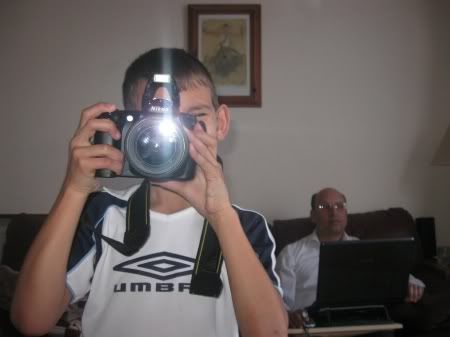 Isaac, by Elijah.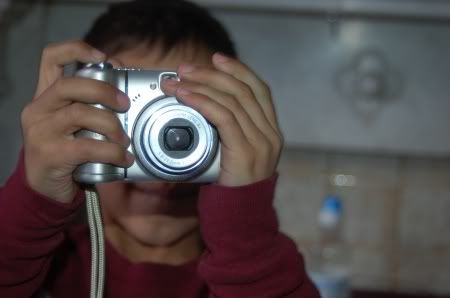 Elijah by Isaac.
They also took a gazillion pictures of Spongebob on the TV, the complete and utter destruction that is a house with 2 sickly parents and 3 lively boys and several very unflattering pictures of afore mentioned sickly parents.
Labels: progress.