Just because.....
He is, quite frankly as perfect as it is possible to be AND gramma gets to have him all to herself sometimes.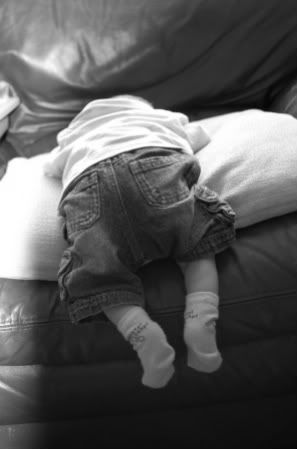 And somehow, this is one of my favourite pictures of him, those tiny little hanging legs, so tired after being pulled up with a tummy ache, blessed relief by lying on a cushion and hanging over the edge of the chair ( with daddy hovering to make sure he doesn't fall)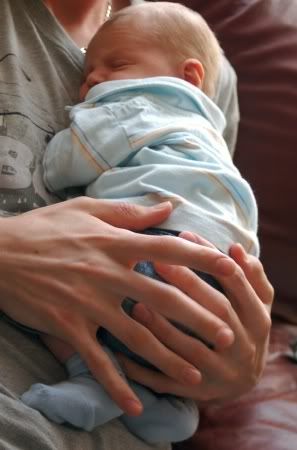 Daddy's big hands holding his tiny boy.
Endless kisses on that velvety head.
Blissful sleep.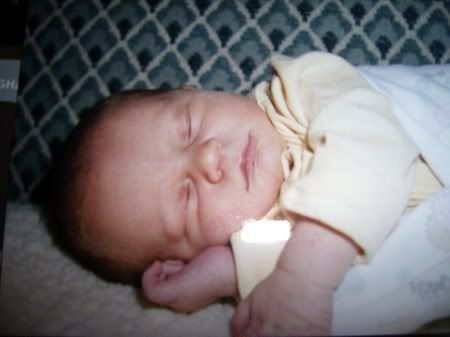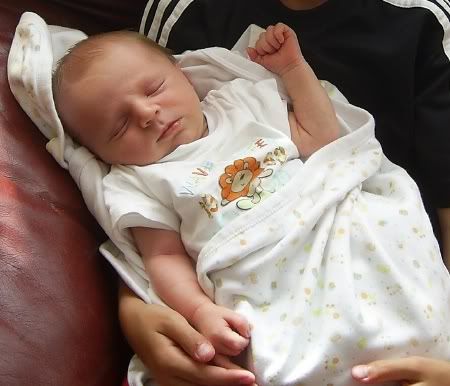 And a picture to show how like his Uncle seth he is, Seth was 2 weeks and Joshua 12 days when these were taken, same pixie face.
I post these today because from now on, for a few posts it will pretty much be Boston, more Boston and even more Boston. Its almost here, the trip, the meetup, the fun and laughter.
Oh how excited am I?