All good things must come to an end....
It's our last day / night at the hotel. Universal studios didn't happen ( for which I was desperately
relieved
!) so we took the shuttle to downtown Disney , which is the shopping area, and heaven. the kids think they went to
Disneyland
...win win situation there, all the fun, none of the $300
ish
entrance fee. We had such fun, saw
the
Rain forest cafe, bought some new animals because the 78263 we have at home can't possibly be enough. We went to the ESPN store /
play place
and when
Eli
and I were just about ready to eat our own bored brains we left those other 3 and went to build a bear, Elijah made a bear with jeans, sketchers sneakers ( "
betoz
I dot
nem
don't I mum?") and, are you ready for this?? A HIGH SCHOOL MUSICAL SHIRT
OMG
! He is beside himself with joy.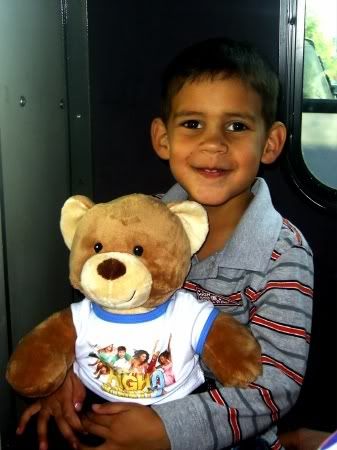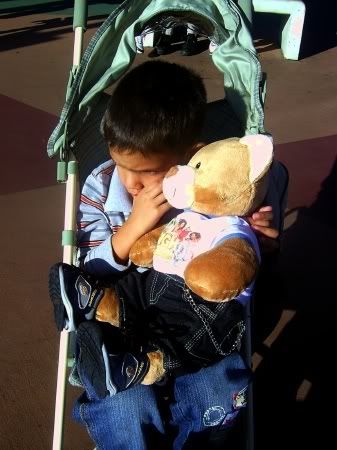 We bought soft
disney
T-shirts to sleep in ( for me) and we ate glorious Jambalaya, we drank lemonade and bought more basketballs because 7354 quite clearly is not enough.
Seth and Isaac have
Lakers
and NBA build a bears ( which Eli made, he put in the hearts and kissed them first) the boys are so happy with these bears and H tried very hard not to show his disapproval at such nonsense ( and I am not stupid, I had the girl cut off and discard all evidence of prices and such like, ignorance is bliss and such joy as these bears have already given is priceless, mothers know these things) The fact that they are colouring in the boxes the bears travel and have been quiet for 30 minutes so far makes them even more valuable to me!!
Evan after our extravagant and frivolous day we still spent less than half the admission costs for Universal and we have all this STUFF to show for it! Perfect.
The rain forest Cafe is divine,
Eli
was a bit jumpy about the snakes coming out of the ceiling and we won't remind him of that nightmare sized butterfly that FLAPPED IT'S WINGS ---
ARGH
!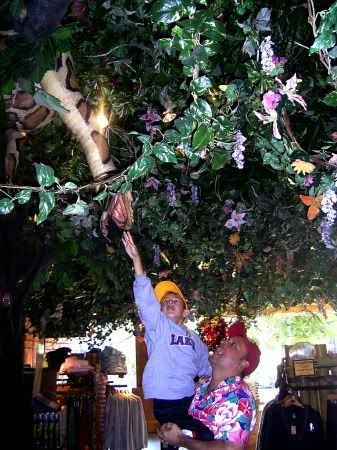 I took pictures of the toilet paper while the boys were swimming with daddy, I breathed in the joy of clean beds, made for me, the towels folded, the beds, so soft and crisply clean every day. I will take the memories of this holiday with me for many years. It has so far been splendid beyond my dreams.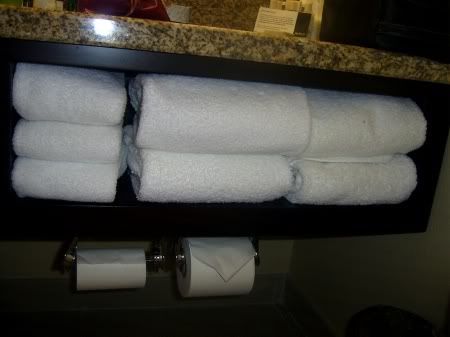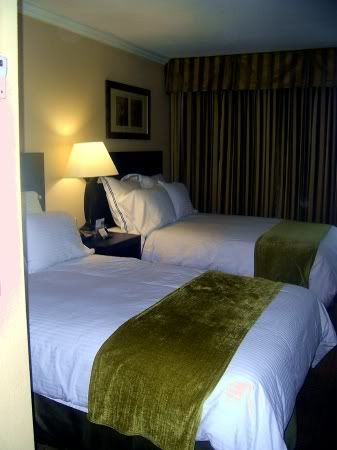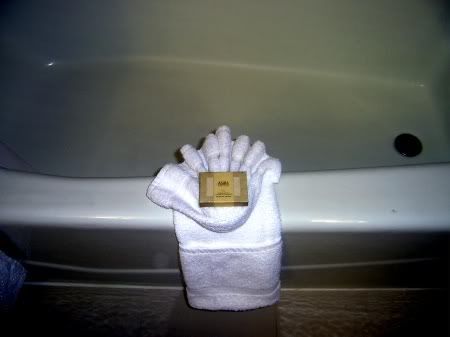 Grandpa's house will be a different kind of joy, family and all in this together kind of joy. I am looking forward to it but this part is hard to let go of, I'll be honest.
We have had the loveliest day here today and will go out for a great dinner this evening, soak up our last night of pampered heaven and tomorrow we'll start the next leg of our holiday. Marvellous.
Labels: Happy places, Holiday, memories