They just know how to do it so well.
The American people that is, and the enthusiastic holiday approach, I love the way it's all done so ENORMOUSLY and over the top...we went to Candy Cane lane tonight, my favourite place at Christmas time. People selling hot chocolate outside their decorated houses, Fire trucks giving tour rides, people yelling 'MERRY CHRISTMAS' out of their car windows. We walked streets and streets of houses festooned with lights and Santas.
We had a great day, we just took it easy today and spent time around the area, Eli and I had a long nap this afternoon, when we woke up he looked at me and said " Ahh, nat was a right sized nap, we should do that again on wednesday!" he misses his afternoon nap, we've been holding back as he starts school in January, he'll be dead on his feet by the time he gets home after 5 full days a week!
Anyway, the lights...here they are!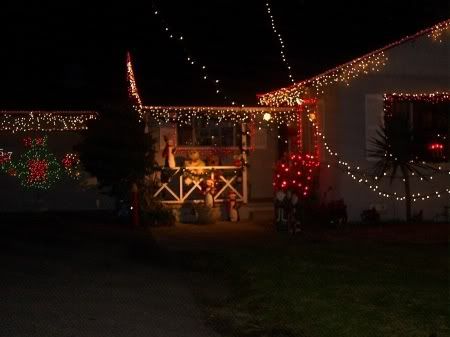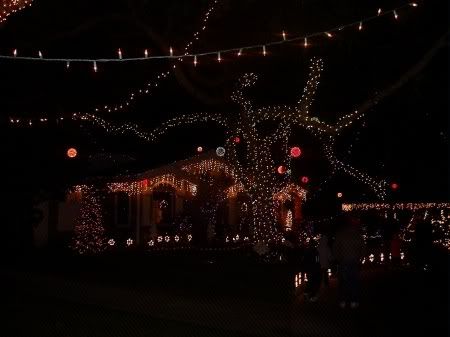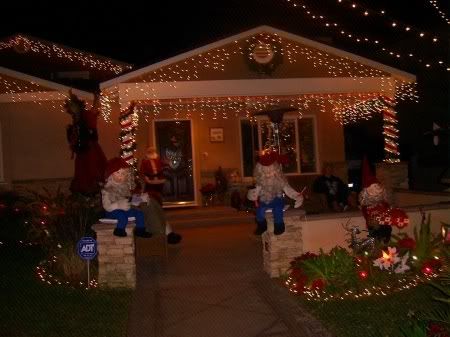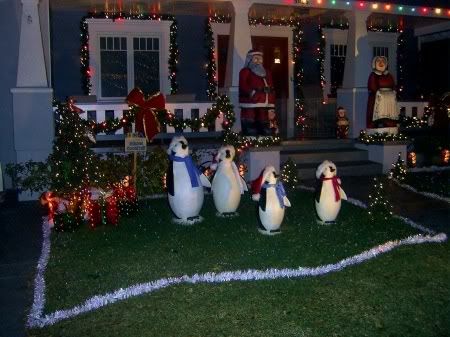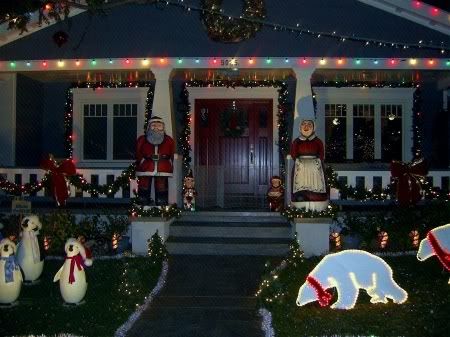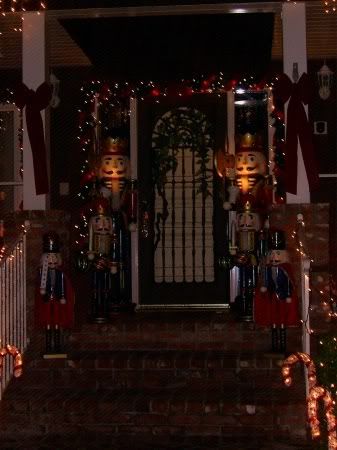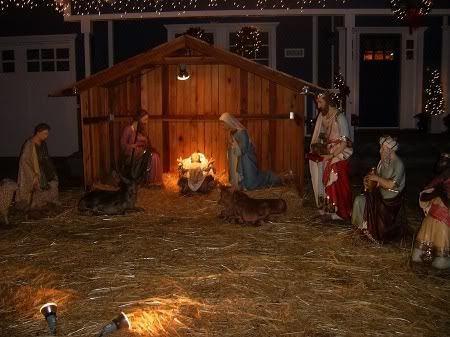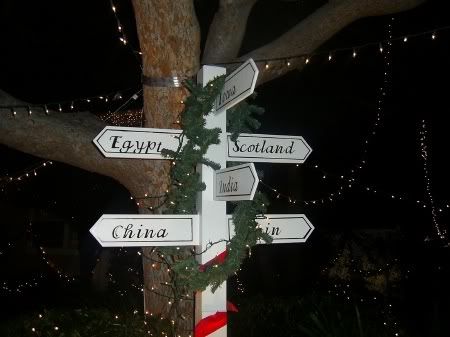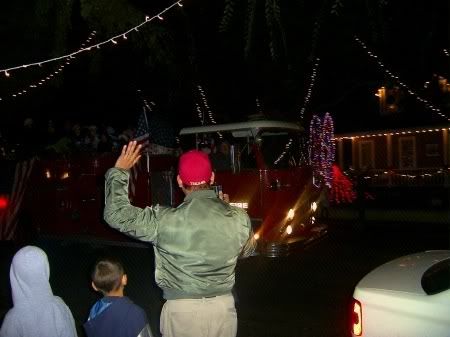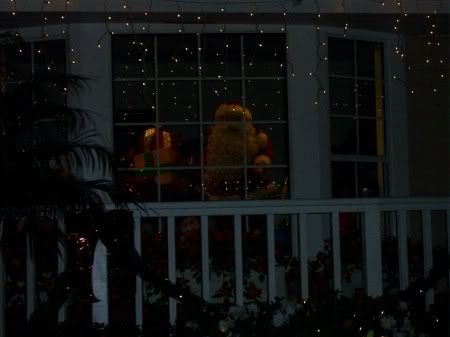 Hence proving that there are definitely people who believe that if a job is worth doing, it's worth doing well! Merry Christmas!!
Oh and look at these ornaments I bought, I heart them in a fluffy Holiday kind of way.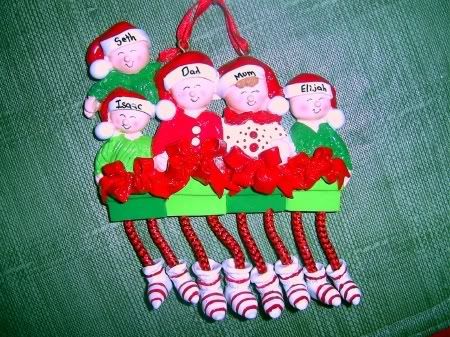 this one has a plaque at the top with our family name on.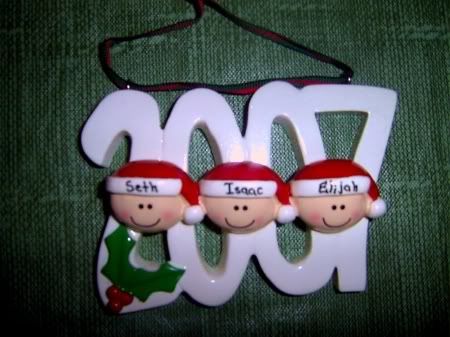 and this one is for Gramma, because we heart her in a fluffy all year round kind of way. .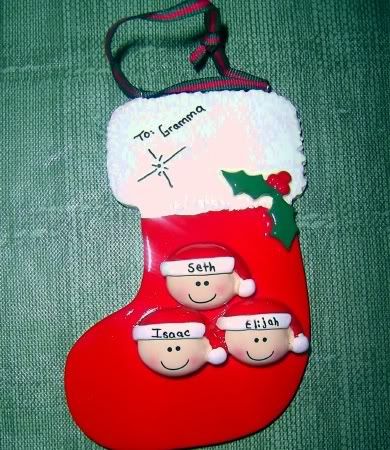 Labels: Christmas, happy stuff, memories