Grumpy Butts
I love it that H goes along with the
PJ
thing every year, this year it was Grumpy
Pjs
.....they looked divine as they all trotted off to bed, what a long day BUT I am so excited, I cooked the huge meal this evening, there were 13 people here and I did the whole English Christmas dinner. The great thing is, it's all done, over and finished and that means that tomorrow I have no panic, no worries, just fun. We can stay in our
PJs
until we go to the Movies, we can eat left overs and chocolate, we can all do whatever we feel like doing and I am absolutely making that a tradition from now on.
Everything is set out and ready for the day.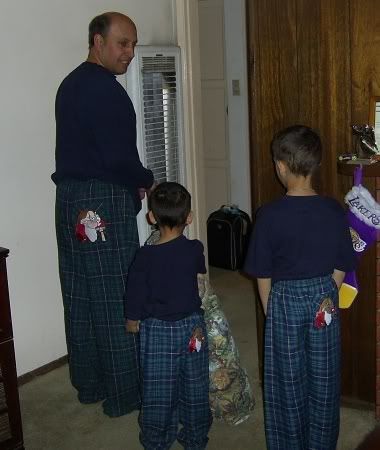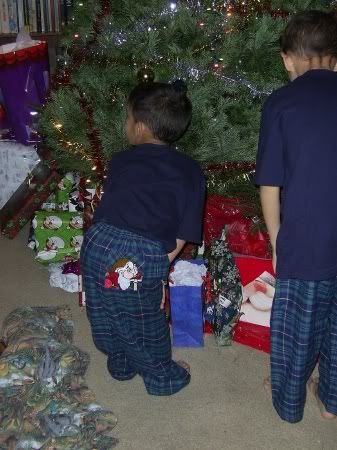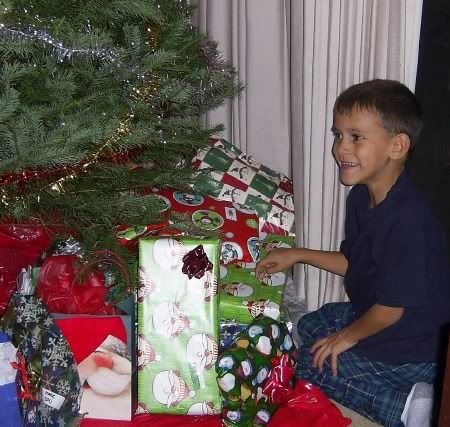 I have never had presents under the tree while they are awake before, I usually do it all when they are asleep, this year we have done so much differently and I like many of the changes.
I had some fun earlier, what can be more fun that doing this to someone
else's
baby?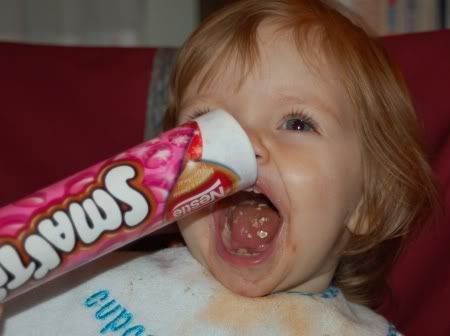 She is so sweet and yes, I fed her chocolate, at bedtime....SMARTIES, bright pink ones and she loved them ( can you tell?)
Everytime
I give her chocolate she nods and gives this great sort of "uh huh" look, heaven.....this time next year I can do this with my
grandbaby
too and then send her / him home. I think I might have a mean streak hidden in there somewhere!!
Have a great
christmas
. 2 more sleeps and we'll be on our way home. Hard to believe it all went so fast! we have had a great time.
I had money left in the bank today.....I looked at it and though "
hmmm
, now I can keep that there or I can SPEND it" Want to hazard a guess which one won?? Yes, indeed. Now how we will get it all home??
Labels: Christmas, happy stuff, Holiday, money and no whining