I need your help!!!
In 2 weeks time, Grandpa and Kara ( H's sister) are coming for a 3 week visit. Grandpa, of course has been several times and could care less what we do, he just wants to be with us and see the boys and soak up the whole being with family thing. Kara has NEVER been to England, she is exciting about seeing us all but is also SO excited to be coming to England.
So, if YOU were coming to visit for 3 weeks, what would be the kind of things you would be desperate to do?
Bear in mind that unfortunately, for us, cash is an issue. So hotels and endless tourist attractions are a no-go. We can afford maybe one night in London, so that gives us a full day of exploring. Eli will stay with gramma and so we will have Seth and Isaac who are fine with anything we choose to do.
What typically English things spring to mind for you that you would really HAVE to do / see while you were here?
What foods would you be desperate to try?
What kind of shopping would you want to do?
Would you want to go on buses and trains?
Would you want to see the countryside or Cities?
Old buidings? Cathedrals?
HELP!!!! I want to plan a flexible schedule and get some idea of when and how we will do things and plan a budget of sorts.......but I need to know what a first time visitor would be longing to do and see?
THANKYOU!!!
some suggestions so far...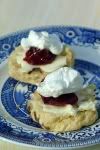 yum, cream tea with scones, jam and clotted cream
cadbury's
chips ( fish and chips but she has to have a chip buttie too!!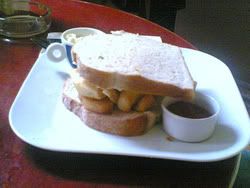 lunch in a pub